Corbett National Park :
The Corbett Tiger Reserve, the first tiger reserve in India, positioned at the foothills of the Himalayas in the upper Terai region, spread over a sprawling area of 131.54 sq km. The animals here include tiger, elephant, sambar, chinkara, leopard, and crocodile, and differents sepcies of eagles and migrating birds.


Best time : between November and May.
Location 115 Kms from Nainital, Uttaranchal
Kaziranga National Park :
Kaziranga National Park is especially known for single horned Indian rhinos or Rhinoceros Unicornis. The park spread over an area of 430 sq km on the south bank of the Brahmaputra River in Assam The other animals here include wild buffaloes, wild pigs, tiger, elephant, sambar, chinkara, hog deers, leopard, pythons, sloth bears, jackals and migrating birds.


Best time : between November and April.
Location 217 Kms from Guwahati, Assam
Bhensrod Garh Sanctuary :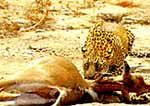 A fairly new sanctuary, it was established in 1983 and covers a total area 229sq km of scrub & dry deciduous forest leopards, chinkara, sloth, bear can be spotted hare if one is lucky.
Best time : between October and May.
Darrah Sanctuary :
Previously the hunting ground of the Kota maharajas, this santuary was established in 1955 and covers an area of 266sq km. This hilly sanctuary with its thick forest is worth a visit. The animals here include wolf, sloth bear, chinkara and leopard.


Best time : between February and May.
Location 50 Kms from Kota, Rajasthan
Desert National Sanctuary :
Established in 1980, it is colossal park sprawling on 3160sq km. It has shrubs and trees in addition. To rolling send dunes. The wild life welth here comprises fox, desert cat, hare, spiney tail uromastix and sandfish. Thousands of sparrows, imperial sand grous, bustards falcons, end eagels mygratehere during the winter.


Best time : September to March.
Location 51kms South East of Udaipur, Rajasthan
Jaisamand Sanctuary :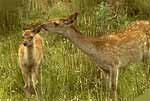 Established in 1957, this sanctuary is located beside the man-made lake of the same name. Covering a total area of 160sq km. it harboure sloth bear, leopard, chital, chinkara, wild boar and fish can also be spotted here.


Best time : between November and january.
Location south of Udaipur, Rajasthan
Keoladeo Ghana National park :
Declared a National Park in 1983, this 29sq km park is one of the worlds greatest heronries. Its shallow,fresh water marsh attracts thousands of migratory birds.Over 10,000 nests of egrets, darters, cormorants, grey herons and storks hatch nearly 20,000 to 30,000 chicks every year. There is an infinite variety of migratory birds. Mammals like the sambhar,blackbuck,chital,nilgai,gishing cat,otter and mongoose also roam greely here.


Best time : August to February.
Location Bharatpur , Rajasthan
Kumbhalgarh Sanctuary :
The majestic fort of kumbhalgarh overlooks the 578 sq km sanctuary. The Aravallis hills,which remain barren for most of year,turn green during rains and provide shelter to sloth bear,leopard,flying squirrel. It is also the only sanctuary where the Indians wolf is breeding successfully.


Best time : March to May and September to November.
Location Kumbhalgarh, Rajasthan
Mount ABU Sanctuary :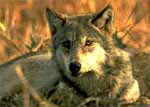 The highest points of the Aravallis,the Guru Shikhar, lies in this 289 sq km sanctuary. Established in 1960, this provides shelter to the common langaur,wild boar,sambhar and leopard. The grey jungle fowl can also be spotted here.Besides,a number of flowering trees enhance the beauty of this place.


Best time : March to June.
Location Mount Abu, Rajasthan
Ranthambhor National Park :
This is the state's most well-known tiger reserve under Project Tiger. Home of an expansive variety of other animals in its 392 sq km area,one can spot sambhar,cheetal,wild boar,leopard,sloth bear,jackal,hyena among others.Artificiallakes,dence forests and theshield of theAravallis have helped to make this park very impressive and interesting.


Best time : October to April.
Location Near Sawai Madhopur, Rajasthan.
Sariska Tiger Reserve :
The other tigerland in Rajasthan which was brought under Project Tiger in 1979.Other than leopard,sambhar,nilgai,wild dog and chinkara,the ruins of 9th and 10th century temples exist here.


Best time : November to June.
Location 37-kms From Alwar, Rajasthan
Dr. Salim Ali Bird Sanctuary :
This is Goa's bird sanctuary, 1.8 Sq Km in area. A variety of local and migratory birds can be found on this island.From Panaji , one needs to take a bus or a cab to the Ribandar ferry wharf and then take a ferry across the Mandovi river to the island of Chorao. The sanctuary is within walking distance from the ferry wharf at Chorao.


Best time : October to March.
Location : Island of Chorao near Mandovi River, Goa.
Bhagvan Mahavir Wildlife Sanctuary :
The Bhagwan Mahavir Sanctuary at Mollem covers an area of 240 square kilometers and is the largest wildlife preserve in Goa. This sanctuary lies on the eastern border of the state, close to the village of Mollem at the foot of the Western Ghats. The Bhagvan Mahavir Wildlife Sanctuary is 53 kilometres away from the state capital, Panaji. The sanctuary primarily consists of evergreen forests and deciduous trees.


Best time : early in the morning or late in the evening.
Location : Molem, Goa
Bondla Wildlife Sanctuary :
Its sprawling deer park and the mini zoos are major attractions for the tourists and the locals. Originally established for the stray animals, Bondla Wildlife Sanctuary Goa, is now a breeding colony for large species of deer. Bondla Sanctuary is also a haven for bird watchers. The Rangado river flows on its east while the Madhel river on its north. Bison, wild bear, deer, leopards, serpents and birds are seen in numbers in Bondla Wildlife Sanctuary in Goa.
On your tour to Bondla Wildlife Sanctuary, go for fun filled Elephant rides. The Sanctuary is a breeding colony to a variety of deers. Among the faunal species in the forest you can spot Monkeys, Bison, Wild Boar, Deer, Gaur, Langurs, Jackals, Pythons, and Leopards. Bondla Wildlife Sanctuary is bird-watcher's paradise. Tourists spot a number of local as well as migratory birds nestled on the trees.


Best time : October to March.
Location : Northeastern Goa, Goa
Cotigao Wildlife Sanctuary :
The Cotigao Wildlife Sanctuary, 10-km southeast of Chaudi, was established in 1969 to protect a remote and vulnerable area of forest lining the Goa- Karnataka border. Encompassing 86-sq-kms of mixed deciduous woodland, the reserve is certain to inspire tree lovers, but less likely to yield many wildlife sightings: its Tigers and Leopards were hunted out long ago, while the Gazelles, Sloth Bears, Porcupines, Panthers and Hyenas that allegedly lurk in the woods rarely appear.


Best time : October to March.
Location : Canacona district of South Goa, Goa
Chinnar Wildlife Sanctuary :
If you are a wildlife enthusiast then the Chinnar Wildlife Sanctuary is a good option for an adventurous visit. From exotic species to the rarest species of animals, this sanctuary envelops them all. In other sanctuaries you have to go deep inside the forest to look for the animals but at Chinnar Wildlife Sanctuary you can spot elephants, spotted dear, sambar, hanuman monkey and peacocks on either side of the road. Other animals include gaur, panther, giant grizzled squirrel and rabbit.


Best time : October and November.
Location : Idukki district of Kerala, Kerala
Eravikulam National Park :
Eravikulam Wildlife Sanctuary is a sanctuary set up for the preservation of the endangered Nilgiri Tahr. The main inhabitant of the park is Nilgiri Tahr. Now the park has the largest known population of Tahr's existing in the world. The park also shelters Atlas Moth, Elephants, Sambhar's, Gaurs, Lion-tailed Macaque, Nilgiri, Langur, Tigers and Leopards.


Best time : November to April.
Location : Western Ghats of Kerala, Kerala
Idukki Wildlife Sanctuary :
Located between the Periyar and Cheruthoni river, Idukki is a popular hill station in the south Indian state of Kerala and is also home to a wildlife sanctuary. The idukki wildlife Sanctuary formed in the year 1976 is a rich treasure trove of different species of animals, attracting wildlife enthusiasts on a large scale. There is a scenic lake in the heart of the sanctuary that offers boating facilities, further adding beauty to the sanctuary.


Best time : October to June.
Location : 40 Kms From Thodupuzha, Kerala
Kumarakom Bird Sanctuary :
Kumarakom Bird Sanctuary, situated on the banks of the Vembanand Lake is known for its varied avian population. Local varieties such as waterfowls, cuckoos and owls, as well as the migratory Siberian Cranes can be viewed here.


Best time : between June and August.
Location : 12 Km From Kottayam, Kerala
Periyar Tiger Reserve :
Periyar tiger Reserve, Thekkady, is an example of nature's bounty, with great scenic charm, rich bio diversity and providing veritable visitor satisfaction. Sprawled over an area of 777 Sq .km., Periyar is one of the 27 tiger reserves in India.


Best time : March and April.
Location : Western Ghats in Kerala, Kerala
Thattekkad Bird Sanctuary :
Thattekkad is made up of dense tropical evergreen and deciduous forest and grassland patches, housing a population of over 500 species of exotic birds. This globally acclaimed bird sanctuary owes much of its fame to Dr. Salim Ali, the internationally renowned ornithologist. It is the exotic microcosm of India's bird population that brought Dr. Salim Ali to this place. His efforts were instrumental in the formation of this sanctuary to a large extent.


Best time : September to March.
Location : Ernakulam, Kochi, Kerala
Wayanad Wildlife Sanctuary :
Wayanad Wildlife Sanctuary was established in 1973. The sanctuary is a part of the Nilgiri Biosphere Reserve and has a rich biodiversity. The foundation stone of the sanctuary was laid with the objective of conserving the biological heritage of the region. The sanctuary has a rich variety of flora and fauna. The highest peak of this region is Karottimala (1158 meters high). Wayanad Wildlife Division takes care of the sanctuary and the headquarters of the sanctuary are at Sultan Bathery.


Best time : June -October.
Location : 15 kms from Calicut, in north-east Kerala
Other sanctuaries include Sitamata, Darrah, Chambal, Tal Chapper, Jamwa Ramgarh, Kaila Devi, Van Vihar, Ramgarh, Shergarh, Todhgarh-Rad and Jawahar Sagar.